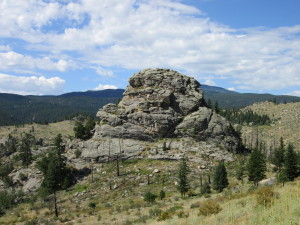 The Day Quest is a 15 hour retreat in wild nature. It provides each participant with an opportunity to experience intentional connection with nature in a shorter span of time than the Vision Quest.
The retreat begins one or two evenings before with a 3 hour preparatory meeting (usually in Boulder).
The main day of the Quest, participants gather at 8 a.m. to carpool to the Quest site, usually in the mountains just outside of Boulder. The morning is spent in story circles and walking on the land. After lunch, each woman goes out on the land for two to three hours by herself for her solo time.
The day ends with a closing circle where everyone comes together again to share and mirror stories, and clarify lessons learned and insights gained. We return to Boulder by 8 p.m.
There is nothing more profound or helpful than a conscious active connection with nature. On the surface it might seem like an indulgence, but when you engage in this way you find out quickly how essential, powerful, and life changing it can be.
Click here for an overview of Women's Wilderness Quests.
Click here for Quest Schedule & Fees.